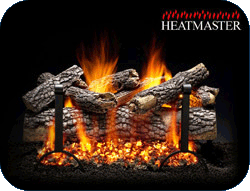 Parker Oil Company offers an excellent variety of auxiliary heating appliances, including log heaters, fireplaces and stoves.
Whether you choose a wood stove or a propane appliance, you'll add a touch of warmth and ambience to your home. The brands we stock include Vanguard, Empire, Heatmaster, Monessen and Carolina Stove.
The wood stoves are charming, but if you don't want to handle firewood and ashes, you can choose a clean-operating propane heater. Some products vent outside the home, and those that don't are protected by an automatic shutoff that turns the system off if the room oxygen level drops even slightly.
For more information, call us at 434-447-3146 or contact us.