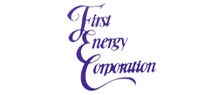 Parker Oil Company serves oil companies and distributors throughout the Commonwealth with wholesale distribution and storage.
The operation's hub is our subsidiary, First Energy Corp., which operates a 19 million gallon petroleum terminal in Richmond, near Exit 73 off Interstate 95. Customers can send their own transports or designate a common carrier.

We store and distribute Ultra Low Sulfur Diesel, heating oil and kerosene. We invoice customers from our corporate office and automatically draft the customer account 10 days after delivery, with a two-day pre-draft notification.