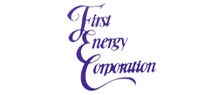 First Energy Corp. is a Parker Oil Company subsidiary that serves oil companies and distributors throughout the Commonwealth with wholesale distribution and storage.
Established in 1977, First Energy operates a 19 million gallon petroleum terminal in Richmond, near Exit 73 off Interstate 95. Customers can send their own transport or designate a common carrier.

We store and distribute Ultra Low Sulfur Diesel, heating oil and kerosene. The terminal offers injection of a full range of additives as well as dyeing of diesel and kerosene. We invoice customers from our corporate office and automatically draft the customer account 10 days after delivery, with a two-day pre-draft notification.
Click here to contact First Energy.