Hiring Positions
Parker Oil Company, headquartered in South Hill, VA, is currently hiring for the following positions.
Staff Accountant
Position Location- South Hill, VA
We are looking for a Staff Accountant to perform a variety of accounting, bookkeeping and financial tasks.
Responsibilities include keeping financial records updated, auditing financial documents and procedures, reconciling bank statements and calculating tax payments and returns.  This position will also run accounting software programs to process business transactions, like accounts payable and receivable, disbursements, expense vouchers and receipts. A successful staff accountant should be familiar with all accounting procedures, detail-oriented and have a flair for numbers. You will also carry out relevant accounting duties. Ultimately, a successful staff accountant will ensure that the company's daily accounting functions run accurately and effectively.
Responsibilities
Report to the Controller and work to improve financial processes and efficiency
Maintain and update accounting records and files
Examine tax policies, compute taxes and prepare tax returns
Reconcile bank statements
Prepare documents for and assist with audits
Prepare bank deposits, general ledger postings and statements
Assist with preparation of budget forecasts
Support monthly, quarterly and annual closings
Reconcile accounts payable and receivable
Audit financial transactions and documents
Develop and document business processes and accounting policies to maintain and strengthen internal controls
Provide accounting and clerical support to the accounting department
Requirements
Work experience as an accountant or accounting clerk- 1-3 years
Thorough knowledge of bookkeeping, general ledger functions and basic accounting procedures
Competency in MS Office, databases and accounting software; Advanced MS Excel skills
Knowledge of an accounting information systems is a plus
Strong attention to detail and good analytical and problem-solving skills
Aptitude for numbers and quantitative skills
Strong organizational and communication skills
Ability to handle sensitive, confidential information
Degree in Accounting
Chase City Plant Manager
This position is responsible for managing the day to day operations of the propane and heating oil distribution office in Chase City, VA.  Some of the daily responsibilities include but are not limited to managing and leading office staff and drivers, handling customer inquiries and solving any customer conflict  in a manner that leaves the customer feeling satisfied, preparing the schedules for customer deliveries, managing plant inventory and prepare month end reports in a timely fashion, manage customer accounts including collections.
 Requirements
Ability to learn a company database including running reports. 
Comfortable using Microsoft Office and other applications including the internet. 
Strong leadership qualities, able to communicate on a high level and have motivational skills to lead a staff of employees in a positive and helpful way. 
CDL with Hazmat Endorsement and DOT Medical card required. 
Any related experience in the industry would be a plus. 
College degree preferred but not required. 
Service Technician
Position Location- Burkeville, VA
Position Summary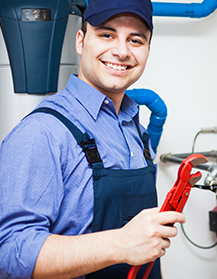 Parker Oil Company, headquartered in South Hill, VA, is currently hiring for the following positions.
Safely performs propane tank sets, installations, leak and pressure test and repairs on gas burning appliances in accordance with local, state and national codes.
Job Responsibilities
To perform this job successfully, an individual must be able to perform each essential duty satisfactorily.
Deliver, set and install propane tanks and gas lines
Drive a van or boom truck for delivering or installations
Conduct system leak and pressure test
Troubleshoots and repairs gas burning appliances
Ensure company and local, state and national safety, policy, regulatory standards are met an maintain a zero preventable accidents
Maintain gas check and compliance forms
Deliver new customer safety information packet and review with customer to insure customer is aware of the dangers of propane and propane safety
Load, unload and safely operate gasoline powered trencher to install gas lines
Requirements
CETP
Class B Commercial Driver's License-Hazardous Materials
 Tank and Air Brake Endorsements
 DOT Medical Card
Must have customer service skills- will be communicating with homeowners in a friendly and respectful manner
Must be able to climb in and out of the back of a service truck
Must be able to sense sound (ability to hear a pressure leak)
Sense of smell (ability to smell odorant in propane)
Must be able to work in enclosed areas such as crawl spaces and attic
Must be able to frequently lift/carry loads up to 50 lbs and occasionally lift/carry loads up to 100 lbs
Must be able to stand constantly, walk frequently, work with hands constantly and occasionally reach outward, reach above the shoulders, climb, crawl, squat or kneel and bend
Previous experience in the industry is a plus.
Parker Oil and Propane is headquartered in South Hill, VA.  Parker offers a generous compensation package including 401-k with match, ESOP, Medical, Dental, Vision and other ancillary benefits.  Company paid Life Insurance.  Paid time off including holidays.  If you are interested in a position, and feel you meet the requirements set forth, please email your resume to joakley@parkeroilcompany.com.  No relocation assistance is offered and local candidates are encouraged to apply.  EOE.