Parker Postings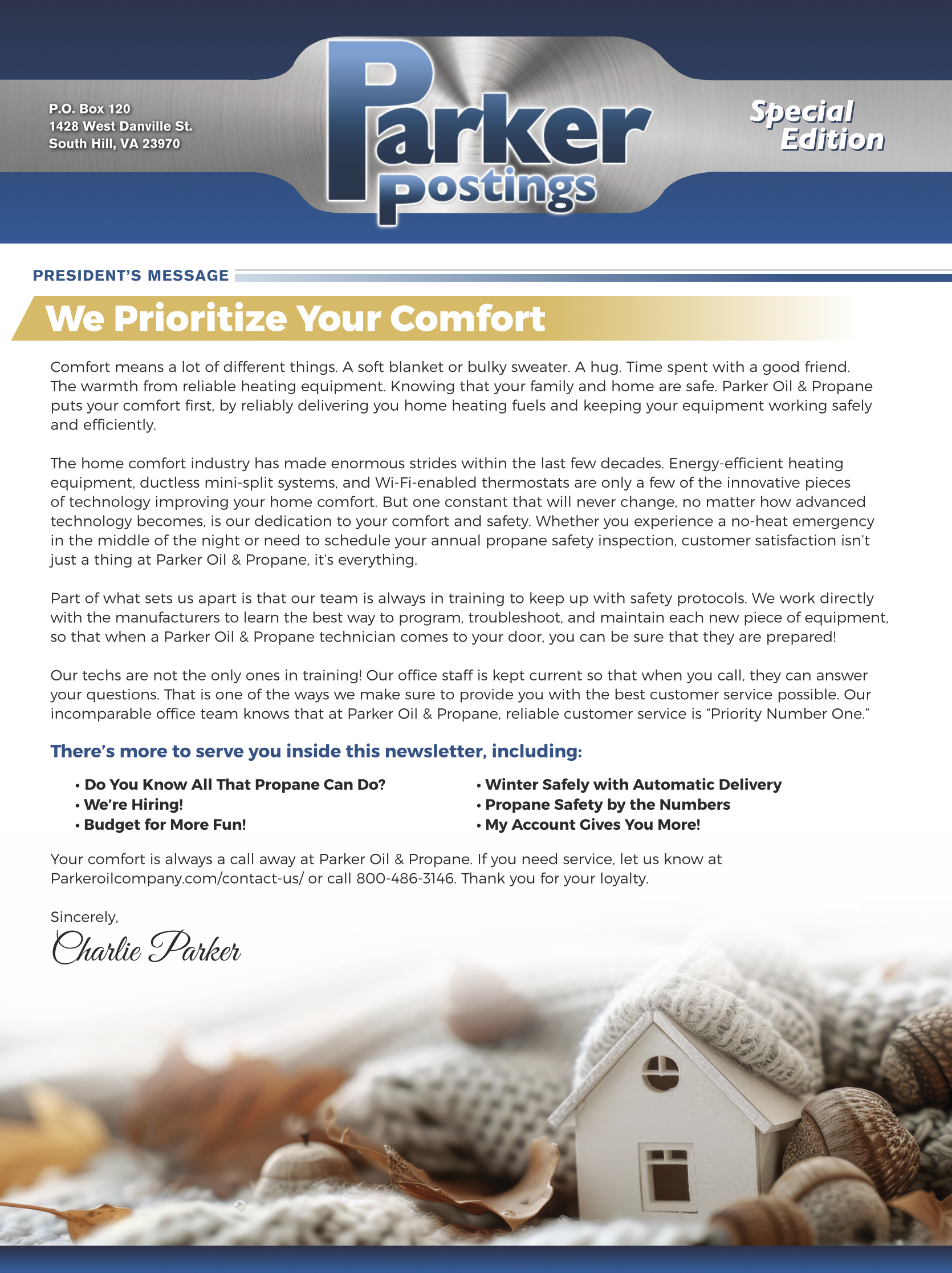 Fall 2022
Read our seasonal e-newsletter for the latest news, tips and information from Parker Oil Company. To receive this newsletter in your e-mail, sign up for our mailing list below.
This Issue....
Let's Talk About Energy Prices
Important Notice About Propane Safety
Are You Ready?
Automatic Propane Delivery Can Save You Money!
Click here to download the PDF file
Past Issues:
Please note: you must have pop-ups enabled to view/download our newsletter.