Propane Delivery and Service Across Richmond, VA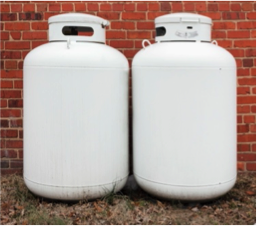 Parker Oil Company provides top-notch propane deliveries and services for commercial and residential areas across Richmond Virginia. Our professional delivery team will get you the propane you need on time and in full all year round.
Residential Purposes
Homeowners throughout the Richmond region are using this safe, reliable fuel to heat their homes, water, patio, pools and hot tubs. Propane can be used to fire up your grill for a summertime barbecue or for a relaxing night next to your nicely lit fire pit. Fuel all your favorite year-round activities with the power of propane.
Commercial Purposes
Keep your company's productivity high, and your staff comfortable by fueling your business the right way. Parker Oil Company offers several fuel services for commercial use. With our automatic delivery service, we'll track your fuel usage and schedule your next fuel delivery for you, allowing you to focus on keeping your business successful.
Give us a call today to schedule your propane delivery or to learn more about our services.