Bracey, VA's Very Own Simmons Travel Center
Parker Oil Company aims to help truckers and long-distance travelers with our very own Simmons Travel Center. Our travel center is open 24 hours a day and offers high-quality Exxon branded gasoline along with several benefits.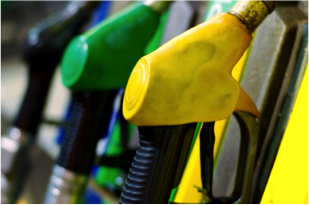 The Simmons Travel Center has large, handicap accessible shower stalls, allowing you to take a relaxing shower after a long day on the road. We also have a mechanics garage with wrecking service in case your vehicle needs repairs or supplies before heading back out.
Check Our Gas Prices
If you ever just need to fill up your vehicle, you can easily check our gas prices ahead of time by visiting our Simmons Travel Center web page. We update the prices of our unleaded gasoline and diesel frequently to keep you informed on any changes, giving you more control over how you fuel up.
Feeling Hungry?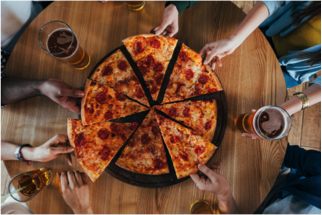 The Simmons Travel Center has several options for those looking to grab a bite. We have a Dunkin Donuts ready to serve you fresh donuts, bagels and coffee. Our Hunt Brothers Pizza shop is here to provide delicious, cheesy pizza with all your favorite toppings. We even have our own Nathan's Famous Hot Dogs located inside our facility to offer a wide variety of hot dogs and hamburgers.
Whatever you decide to eat, enjoy it in our 40-seat dining hall with plenty of Televisions. Whether you're stopping by to shower, rest and refuel or to just quickly grab some supplies, our Simmons Travel Center is here to make your journey a little easier.